ESGE- Neuffen (ESGE- Magic Wand), ESGE- Marby Bielefeld, VFG Paints and Coatings Düsseldorf, Paints Frank Düsseldorf, Haas & Sons Sinn in Hessen, FMA Pokorny Bad Homburg, FALKE Group Schmallenberg and Lippstadt, Ferninand Dameris Berlin, Publishing House Schöningh Paderborn, Publishing House Zimmermann in Balve, Publishing House Grobbel Fredebrug, Five Starts of the Sauerland and others.
Already during his time studying at the State Academy for Arts and Crafts in Kassel, Wilhelmshöhe in the courses for graphics, print and advertising by Prof. Jupp Ernst and Prof. Karl Oskar Blase from 1959 to 1963 Hermann Falke starts to take on jobs as a graphic designer. His fellow student and later colleague Hilmer Rust reports: "Hermann was a genius with respect to ideas, their realization and the swiftness of the realization. He was respected by all his costumers and was able to sell his product very well". Hermann Falke worked as a graphic designer until 1986 without a computer. His work as a photographer has, until now, not been considered in the workup of his artistic estate.
Since 1963 Herman Falke conducted the independent Advertising Agency Falke & Rust in Bad Homburg.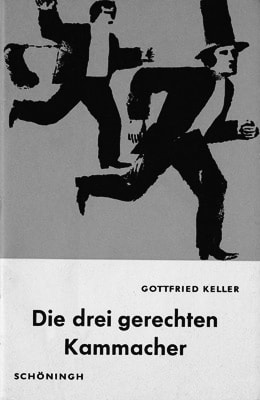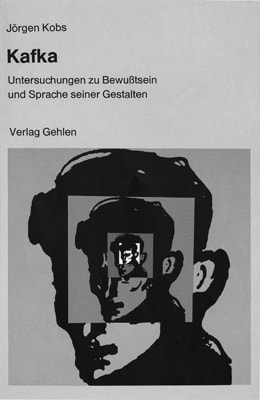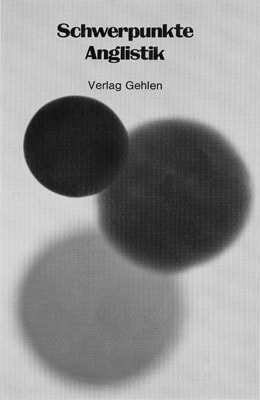 In the 1960s he strongly influenced the image of ESGE- Neuffen, a company known for the ESGE- Magic Wand. For the ESGE- Marby Factory for Bicycle Parts in Bielefeld he was responsible for all things concerning advertising until 1986. Newspaper ads, posters and the design of exhibition booths were coordinated with the management, Mr Gerhard Gaul and Mr Koop, and successfully realized.
In the 1960s Hermann Falke worked for Haas & Son in Sinn in Hessen and the company FMA Pokorny in Frankfurt/Main.
For the company VFG- Wholesale for Paints and Coatings in Düsseldorf Hermann Falke designed all promotional products in the 1970s.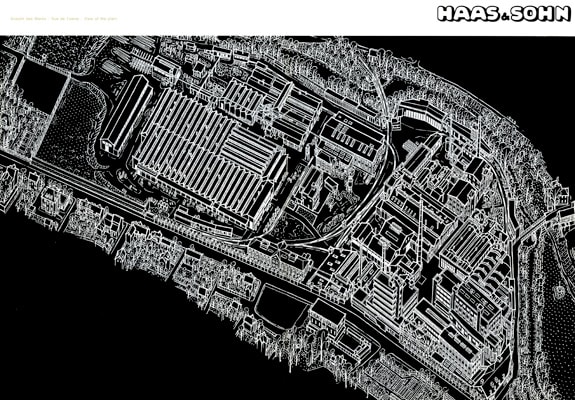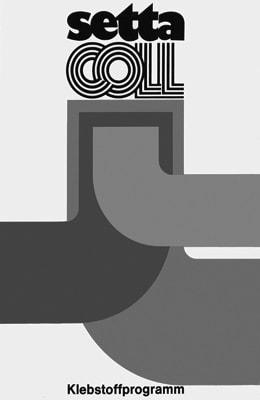 Starting 1975 Hermann Falke lead the Advertising Agency Falke & Rust Schmallenberg in the Old Mill and increasingly worked on commissions from surrounding companies.
Five Starts of the Sauerland. For the five Hotels "Hotel Gnacke", the Mountain Lodge "Hoher Knochen", the inn "Schütte", the "Hotel Störmann" and the Hunting Lodge "Wiese" Hermann Falke took over the advertising through newspaper ads and other promotional items.
For the FALKE Group in Schmallenberg (Falke Rohen, Falke Yarns and Falke Lippstadt) Hermann Falke worked from 1976- 1986. He designed pictograms and labels for socks, tights ("Glamorously tender, crisp and fresh, Vivafleur, beautiful second skin"), ads, drawings, flyers and was responsible for graphic consulting. The folder with three ink drawings by Hermann Falke published in "Allegoric Comments about a new trade mark for the market of wool tights" makes the viewer smile.
Hermann Falke worked for Ferdinand Dameris from 1977- 1986 as a graphic designer and designed labels for socks and tights.
In 1978 Hermann Falke designed the book "The Rhine River between Mainz and Düsseldorf" for the Publishing House Grobbel.
In 1979 he designed the layout for the catalogue and the invitations for the exhibition "Artists of the Sauerland region exhibit their work".
Starting in 1981 Falke & Zepernick Graphics- Design, Schmallenberg Hermann Falke and Rainer Zepernick worked together on graphic commissions. The artistic work of Hermann Falke became increasingly intensive from this point on. More rooms for the exhibition of Hermann Falke's paintings were added in the graphic design studio of Rainer Zepernick (address: An der Stadthalle 7, Schmallenberg) from the beginning of 1984.
In 1983 Hermann Falke designed the folder "Falke" with excerpts from interviews with Hermann Falke put together by Thomas Kemper
In 1984 Hermann Falke designed the folder "Hermann Falke- layered water-colors" with 14 offset lithographies and excerpts from interviews with Hermann Falke put together by Thomas Kemper
From 1981- 1985 Hermann Falke worked for the Schöningh Publishing House in Paderborn. He designed the layout for the school books "Reading Book 2, 3 and 4", "Word and Sense 5, 6, 7, 8, 9, 10" and "Using Language, Understanding Language 5, 6" as well as numerous water-colors.
In 1985 he designed the layout for the catalogue and the invitation for "Ten Years HSK".