Hermann Josef Paul Falke
1933
was born on September 4, 1933 as the third child of the business man Paul Friedrich Falke and Josefine Louise, born Willmes, in Schmallenberg, Sauerland, Westphalia. Hermann Falke's older sisters Theresia Bernadine and Brigitte Lucia had been born in the years 1928 and 1929 respectively.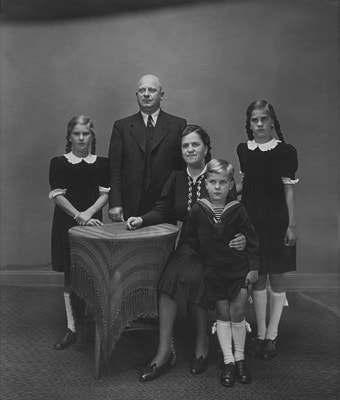 1938
The family moves to Meschede am Markt, Germany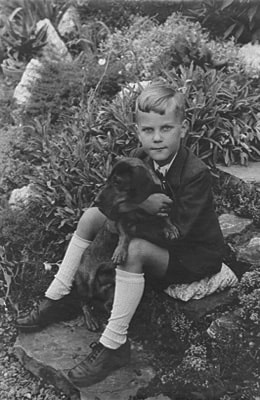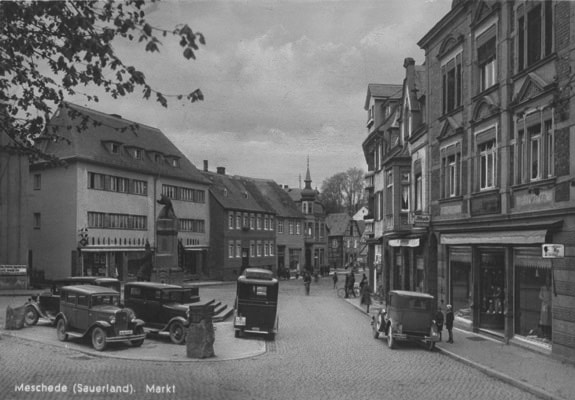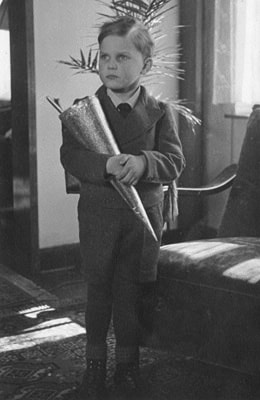 ab 1940
Primary and secondary school in Meschede
1945
Bombardments of Meschede. Complete destruction of the building, which housed the family business and apartment. By coincidence the family is in Schmallenberg at the time of the bombing and continues to live there in the undestroyed house in Weststraße 19.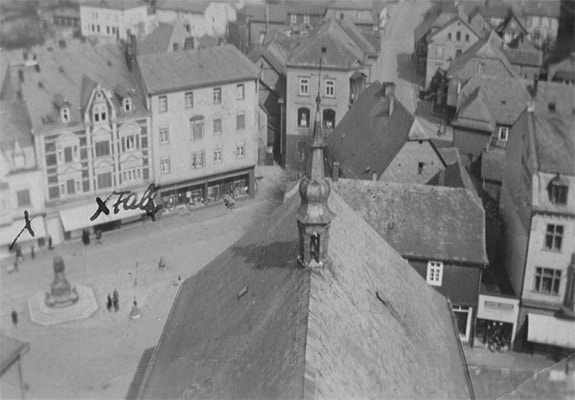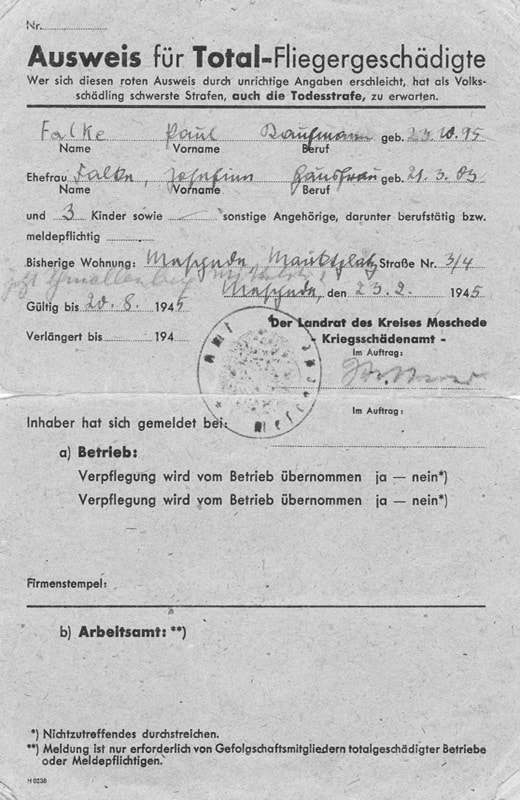 Bild öffnen
1946
The family travels to Bad Wiessee/Tegernsee (Bavaria)
1947-1951
College in Schmallenberg
1948
The family embarks on a "Journey to the Alps" and visits the Kochlsee, Tegernsee and the Walchensee (several lakes)
1950
The house of the family business is rebuilt again and is being used as a shop for textiles and fur under the name "Paul Falke" near the local market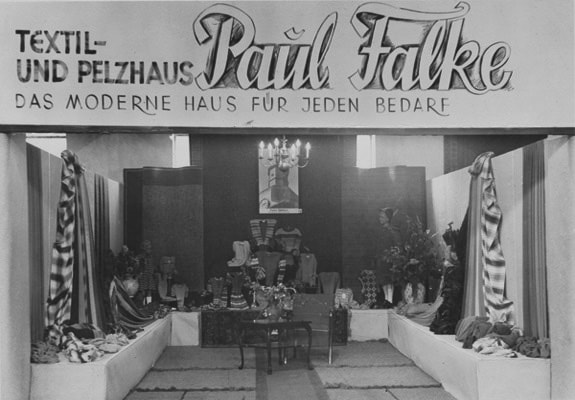 1950
Hermann Falke travels to Tessin (South Tyrol), Heidelberg, Oberammergau and to Eibsee (Germany). He climbs the Zugspitze (highest mountain of Germany).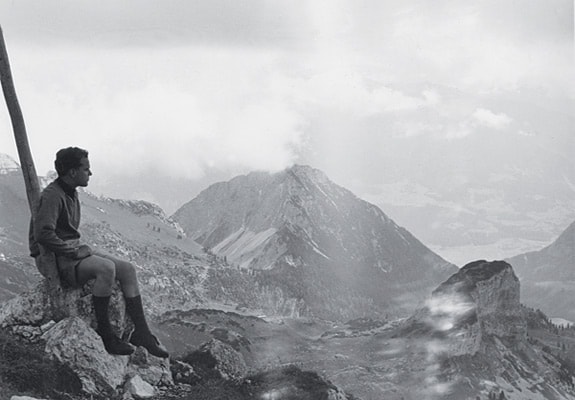 1951
Journey to Limburg (Germany)
1951-1954
Apprenticeship as retail salesman at Peek & Cloppenburg in Düsseldorf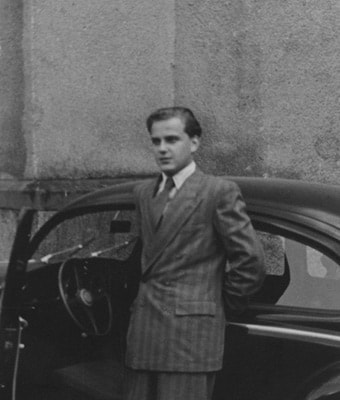 1952
Journey to Spain, Portugal, Morocco, France, Belgium and to Graubünden in Switzerland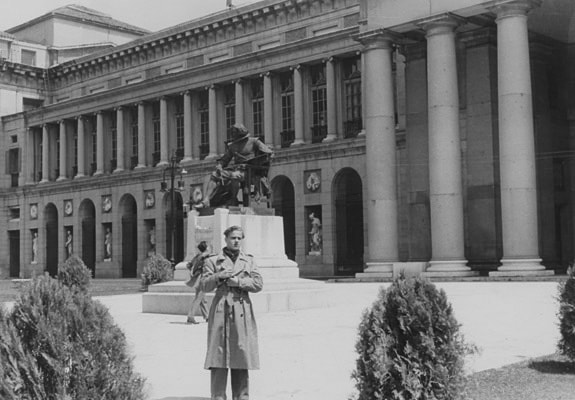 1953
Journey to Austria and Yugoslavia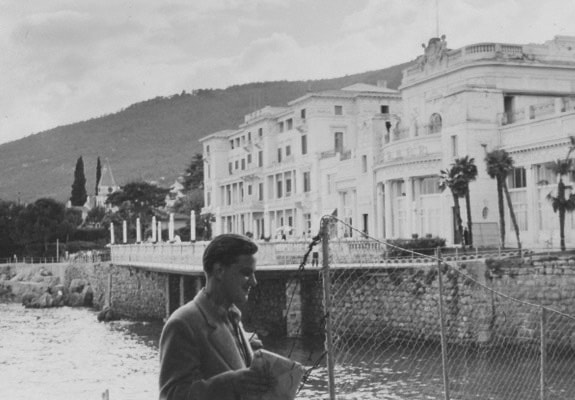 1953
The family moves back to Meschede
1954
Hermann Falke ends his apprenticeship prematurely in order to work in the family business as his father falls sick. Official exam for retail assistant in Arnsberg. He becomes a partner of Paul Falke Ltd.
1954
Ski-jumping in Willingen/Winterberg. Journey to Edersee
1955
Journey to Lago Maggiore (Lake in Italy)
1955
Course for ladies wear and for decoration at the College of the German Retail of Textiles in Nagold in the Schwarzwald
1956
Journeys to Davos, St. Moritz, Königsee and to the Großglockner (highest mountain of Austria). Since then Hermann Falke is a passionate skier, who prefers to ski in the Austrian, Swiss and Italian Alps.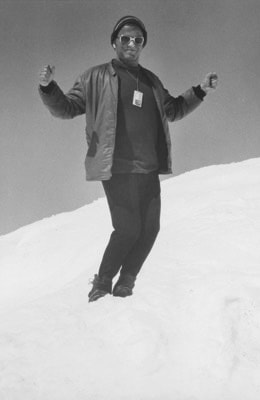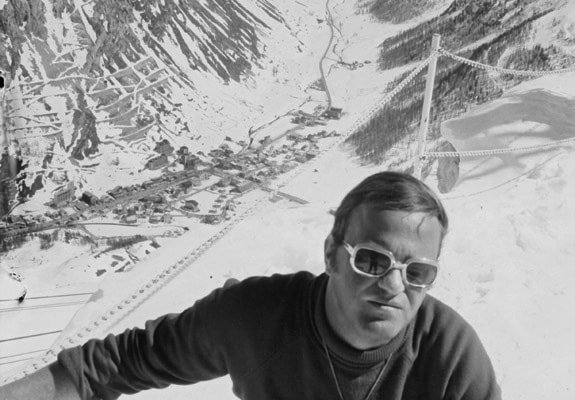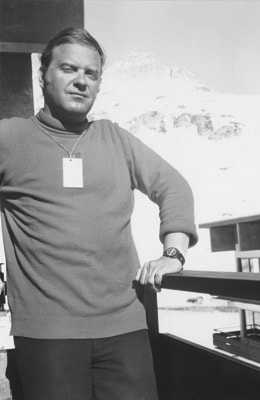 1956-1957
Salesman for Textiles at Lodenfrey in Munich. Hermann Falke lives in Schwabing and attends the Art Academy avocationally.
1957
Hermann Falke's father decides to not support his son financially any longer
1957
Hermann Falke takes over the wholesale for carpets, a new branch of the family business Falke & Co
1959
Journey to Paris
1959-1963
Hermann Falke attends the State Academy for Arts and Crafts in Kassel- Wilhelmshöhe. He attends courses for graphics, print and advertising by Prof. Jupp Ernst and Prof. Karl Oskar Blase.
1961
Several study trips, for example to Marmolata, the Swiss Alps and Lech am Arlberg (Austria)
1961
Hermann Falke leases the fishery in the "District 1 Lennefluß", in the Winkhausen region, near Gleidorf until his death
1962
Journey to Rome and Ostia with Hermann Falke's friend and study colleague Hilmar Rust
1963
Founding of an advertising agency and studio in Bad Homburg together with Hilmar Rust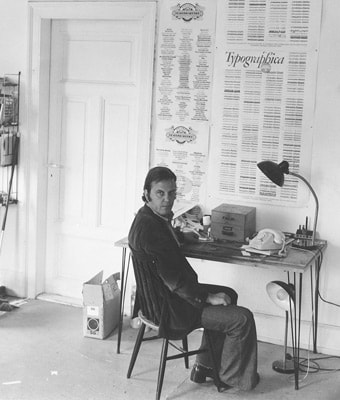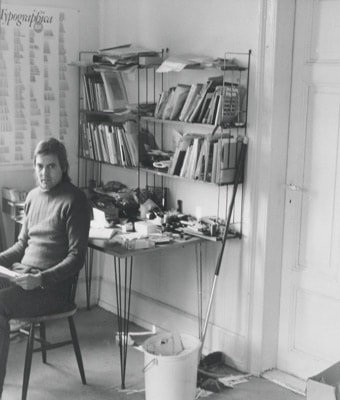 1963
Sickness of Mother
1966
Death of Mother
1967
Journey to Vienna
1967
Death of Hermann Falke's friend Karl-Theo Kevecordes
1969
Engagement with Anne Roos
1969
Acquisition of an apartment in Bad Homburg
1970
Dissolution of the engagement with Anne Roos
1971
Death of Father
1972
Fishing in Canada
1973
Journey to Argentina and Chile
1974
Journeys to Bormio (Italy), St. Anton (Austria), to the Lake Garda (Italy) and to Venice (Italy)
1974
Fly-fishing at the Slovenian river Unec, the Gačka in Croatia, the Lammer near Kuchl, in the Carinthian Gurktal (valley), the Erlauf in Lower Austria, the Traun in the Aussee region, the Lanersbach and the Zillertal, amongst others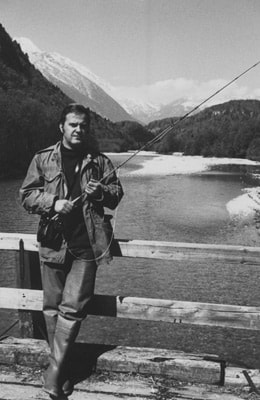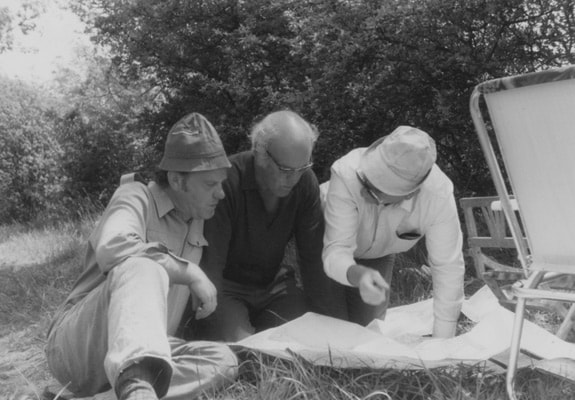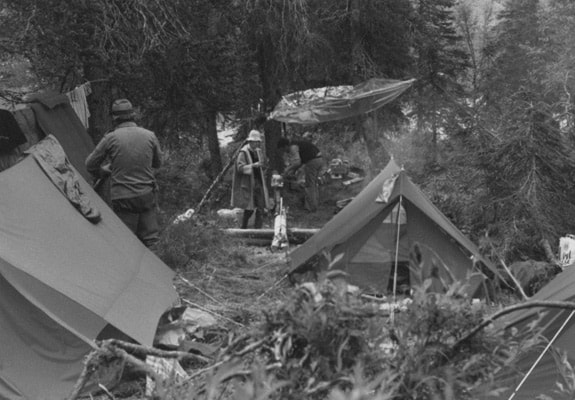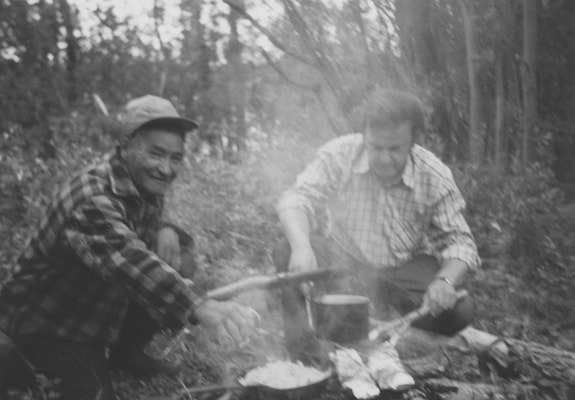 Fly-fishing remains one of Hermann Falke's great passions throughout his entire life and takes him to the most beautiful river landscapes in Europe and overseas.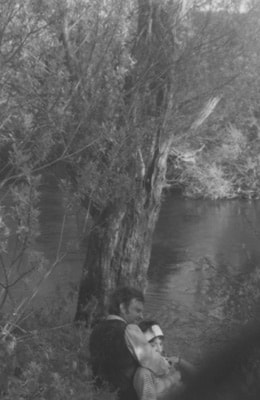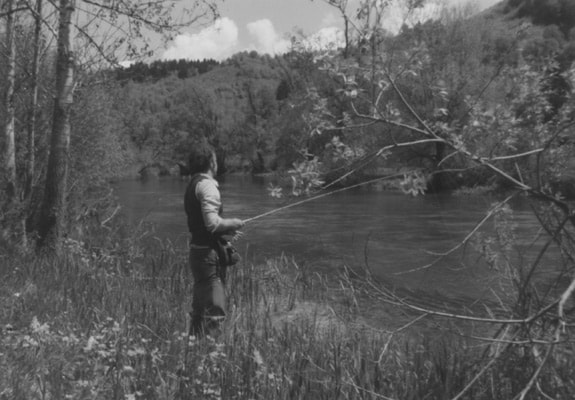 1974
Fly-fishing in British-Columbia
1974
First visit to the "Old Mill" in Schmallenberg
1975
Journey to Tyrol
1975
Expansive remodeling of and move to the "Old Mill"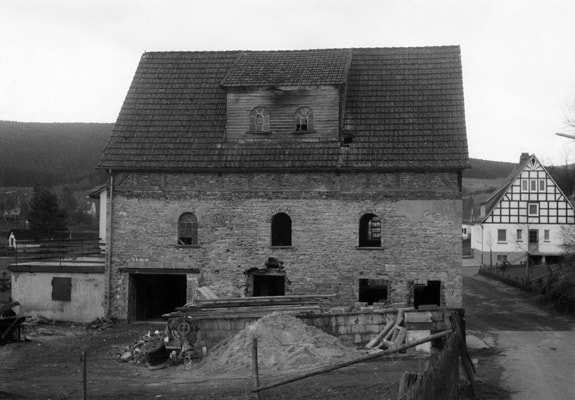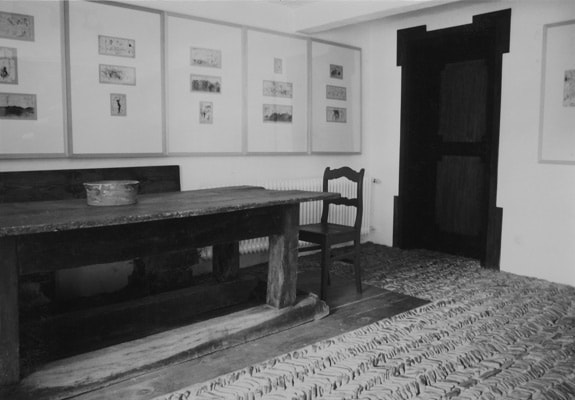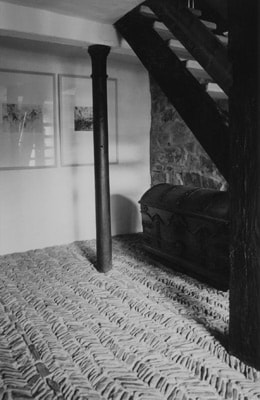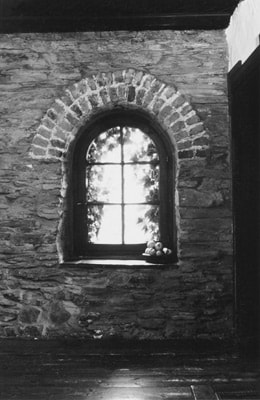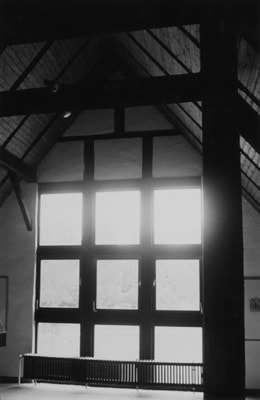 1975
Hermann Falke meets and gets to know the Carinthian Renate Supantschitsch, born Reinwald, who later becomes his wife
1976
First journey to Loibach in South Carinthia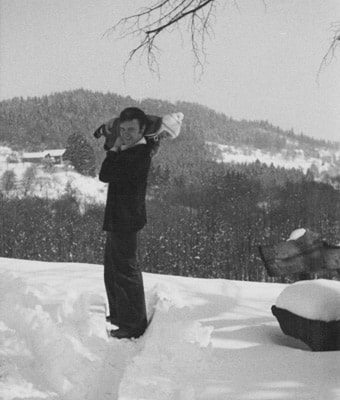 1976
Wedding with Renate in Schmallenberg. Renate together with her son Karl, moves to the "Old Mill" in Schmallenberg, which from now on is Hermann Falke's life- and work center
1976
The "Old Mill" is also being used as the "Gallery Old Mill"
1977
Fly-fishing together with his wife as well as other fisher friends from Austria and Switzerland in Germany, Austria, Switzerland, Croatia and Slovenia
1977
Meeting of former students and professors of the Academy of Arts and Crafts at the "documenta" (fair) in Kassel
1977
Fishing in Alaska
1978
Journey with Renate Falke to Poland
1979
Birth of the son Philipp Emanuel Paul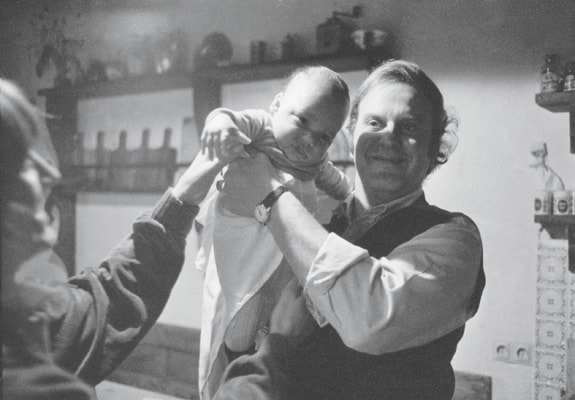 1979
Second journey to Alaska
1980
Fishing in Ireland
1981
Journey to Labrador (Canada)
1982
Journey to Paris with Renate Falke. Hermann meets his artist colleague Carl Siebert.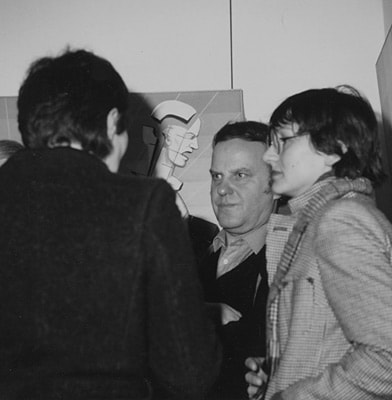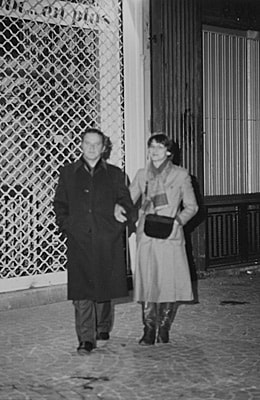 1982
Planning of a house in the South Carinthian village Loibach, near the border to Slovenia and start of construction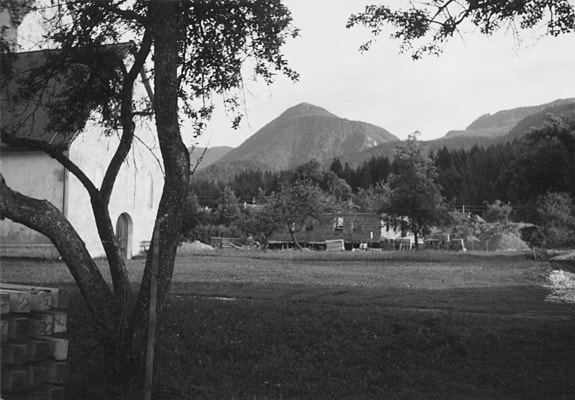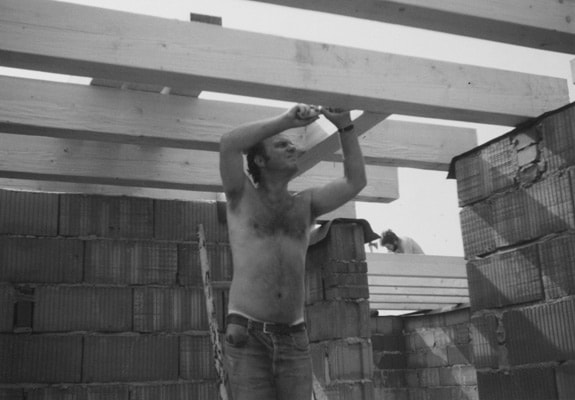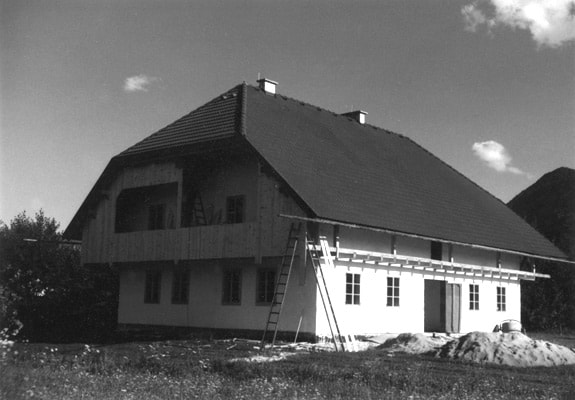 1983
Renate and Hermann Falke travel to Tuscany and visit Florence
1984
Birth of son Johann Friedemann who suffers from Down-Syndrome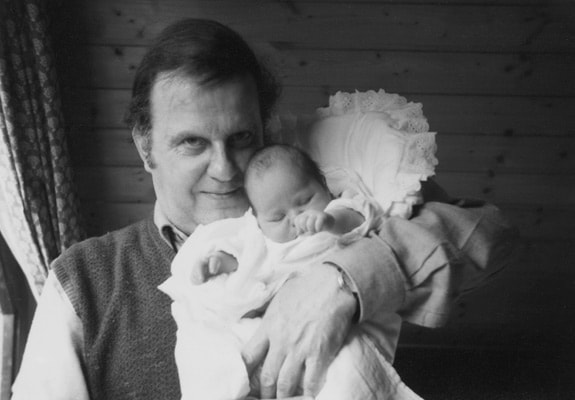 1984
Third journey to Alaska
1984
Journey to Greece together with Renate where they also visit the Peloponnese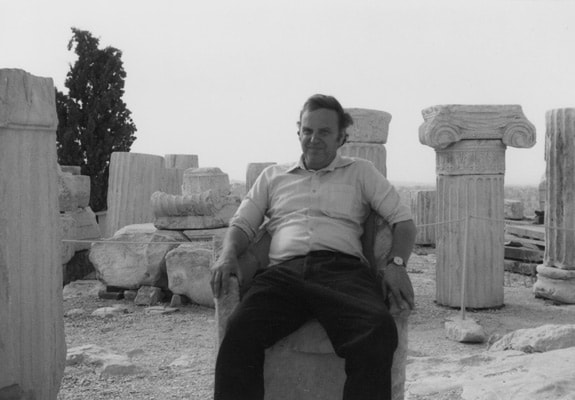 1985
Reconstruction of the house in Meschede
1986
By-pass operation at the clinic in Aachen, rehab stay in Bad Berleburg
1986
Death of Hermann Falke in Loibach, Carinthia. Funeral at the cemetery of Unterloibach.