Childhood and Youth
Born in the Westphalian region Sauerland, Hermann Falke grows up in Schmallenberg in a very loving family circle. His father is well-read and shows a lot of interest not only in his business but also in historic events. He inherited his creativity from his mother, as well as the seventh sense for what is still to come. As a five year old boy Hermann Falke experiences the Reichskristallnacht (Night of the Broken Glass) in Schmallenberg. In 1938 the family moves to Meschede. In February 1945 their house is completely destroyed during a bomb raid. The twelve year old Hermann lives in a military hospital in Meschede, where his father had been admitted, together with his mother for a whole month. This experience to see the injured, the badly injured and the dying shapes the artistic work of Hermann Falke.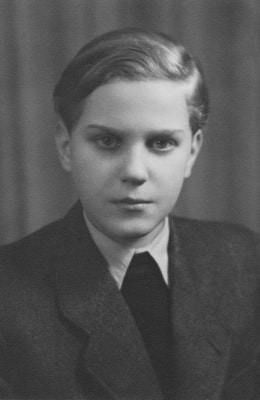 Starting in 1941 Hermann Falke puts his personal experiences, impressions of landscapes of the Sauerland as well as historic figures on paper as drawings and water-colors. The journeys to the Alps in 1946 and 1948 together with his parents prompt his love for mountains.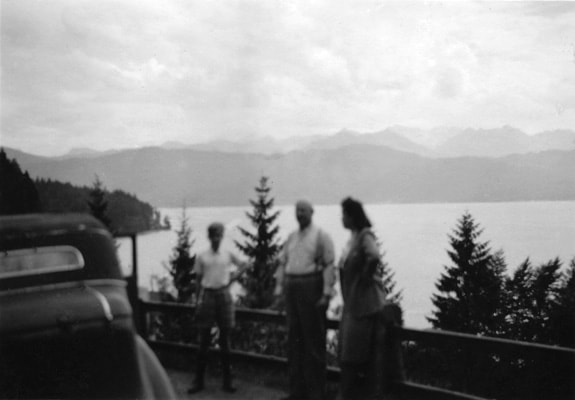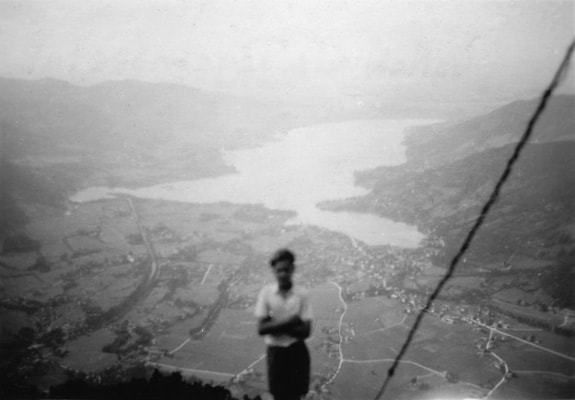 His older sister Gitta uses her artistic talent in her job as fashion designer and later also starts to paint water-colors and etchings.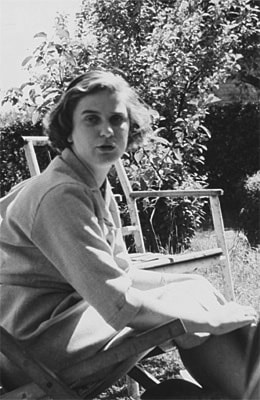 The journey to Spain in 1952 is documented by Hermann Falke through numerous photographs and descriptions of buildings, churches, art objects, museums and historic events. He paints the topography of the Spanish landscape and describes it in detail. Afterwards he works through his many impressions in numerous drawings, water-colors and other paintings.
The journey to Yugoslavia in 1953 leads him via Austria to the coastal region of the Upper Adriatic Sea and to Dalmatia. The journey inspires Hermann Falke to artistically process what he has seen and experienced Wvz.-Nr. 4001.
Studies
From 1956-1957 Hermann Falke attends the Art Academy of Munich avocationally. His works from this period remain at the apartment in the Kaulbachstraße in Munich and are missing since then.
From 1959-1961 Hermann Falke attends the Academy for Arts and Crafts in Kassel- Wilhelmshöhe, where he takes courses in graphics, print and advertising by Prof. Jupp Ernst and Prof. Oskar Blase.
During his studies Hermann Falke concerns himself graphically, amongst others, with body studies and later graduates with great success.
Among his study colleagues is D. E. Sattler, who later publishes works by Hölderlin and who will also become the author of essays about Hermann Falke's artistic work.
The dokumenta II in Kassel in 1959 (fair) shows "Art after 1945" and serves as an essential inspiration for Hermann Falke, who now visits the documenta regularly. The works by Josef Beuys and Hermann Nitsch are especially impressive for him.
Bad Homburg 1963 - 1974
In 1963 Hermann Falke sets up the advertising agency Falke & Rust together with his study colleague Hilmar Rust in Bad Homburg. The business space of the agency is being used as a photo studio and also serves as a painting studio for Hermann Falke.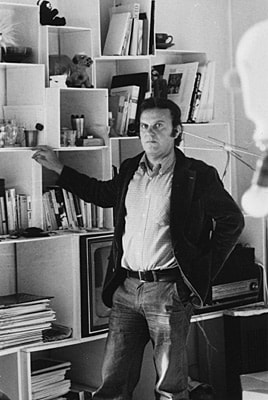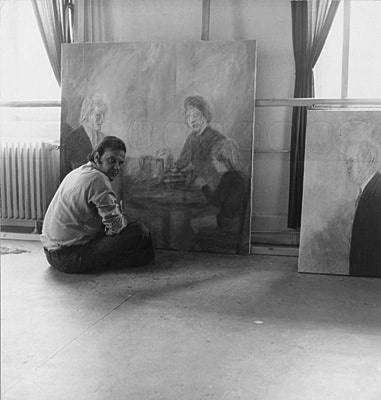 Hermann Falke listens to music of the Renaissance and the Baroque Era, an activity during which numerous sketches, drawings and water colors are created. Studies of humans, views of cities, landscapes and biblical subjects are being created as etchings and embossings.
Embossings and Etchings
Elevated solding is done on zinc plates, partly also dry-point etching. With his manually operated press he prints the embossings. Each plate is colored before the printing.

In etchings, mostly on zinc plates, Hermann Falke creates amongst others the series "Character Heads", which is based on his studies of people in casinos and playing games of Skat at the train station of Homburg.
Large-scale paintings
From 1963 onwards Hermann Falke turns towards large-scale paintings on canvas, as for example the paintings "Big Ship", "Townscape" and "J. S. Bach". Wvz.-Nr. 1016.
In 1967 he creates "Rosemary" Wvz.-Nr. 1022, "Jesus" Wvz.-Nr. 1024 and "Mother with Child" Wvz.-Nr. 1023, as well as "Philipp II" Wvz.-Nr. 1021.
In 1971 he creates the paintings "Family" Wvz.-Nr. 1028, "Tele-Vision" Wvz.-Nr. 1025, "The Capitalist" Wvz.-Nr. 1027, as well as the triptych "War Guardians" Wvz.-Nr. 1018.
In 1972 the first version the "Requiem for eight fallen soldiers" Wvz.-Nr. 4002 is created. Hermann Falke writes about it a few years later: "In April 1945 I lay in the war hospital and spent a few days amongst dying soldiers, who had mostly been hurt by shots to the head. I lay on hay, covered with sheets from tents. Next to me lay eight dying soldiers".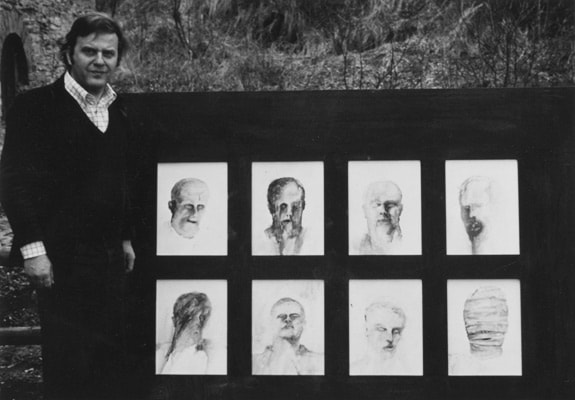 In 1973 the nine-part painting "Apocalypse" Wvz.-Nr. 1033 is created, each part in the format of 100cm x 100cm. Originally Hermann Falke wanted to create a never-ending painting. One part of the series is called "The Motorcyclist" Wvz.-Nr. 1042.
From 1971-1975, after the death of his father, Hermann Falke uses the apartment in the Bahnhofstraße 24 in Schmallenberg as a secondary home and also for his artistic work.
Hermann Falke sculpts and engraves the tombstone for his parents, as well as for his friend Karl-Theo Kevecordes in Schmallenberg and the tombstone for the Didam couple in Grafschaft.
Painting Classes in Winkhausen
Starting in 1973 Hermann Falke teaches painting regularly in a social center in St. Georgen in Winkhausen.
Hermann Falke faces those people that live on the edge of society without any prejudice. Close friendships are formed through the artistic work together and the many encounters over the years, which are characterized by respect for each other. In his artistic creations he repeatedly makes the "Socially Excluded" a subject.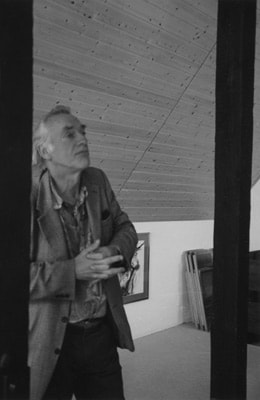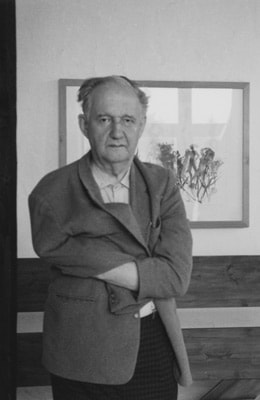 Oil on zinc as a painting technique
Because of his prior engagement with zinc as a material, when he did the embossings and etchings Hermann Falke now moves on to use the zinc plates also for his paintings. Oil on zinc becomes one of his main painting techniques. In many cases the zinc plates are being partially etched before painting on them. In 1974 the paintings "Can" Wvz.-Nr. 2003, "The Migrant Worker" Wvz.-Nr. 2006 and "Shoe" Wvz.-Nr. 2005 are created, amongst others.
Old Mill SCHMALLENBERG
Planning, Construction and Interior Design
The year 1975 is characterized by the renovation of the Old Mill in Schmallenberg. Hermann Falke draws all the plans, contributes at all stages of the reconstruction, moves hundreds of stones, designs doors, paints furniture and shelves and creates the fresco "Harvest". The walls are filled with his paintings and music sounds through the old halls. The large and well-lit studio provides him with ideal working conditions. He creates a home for himself that mirrors his mental cosmos.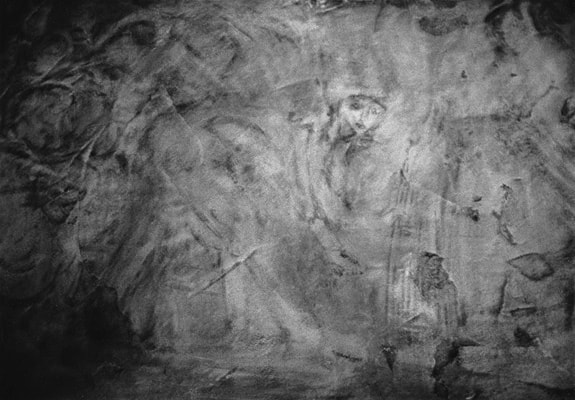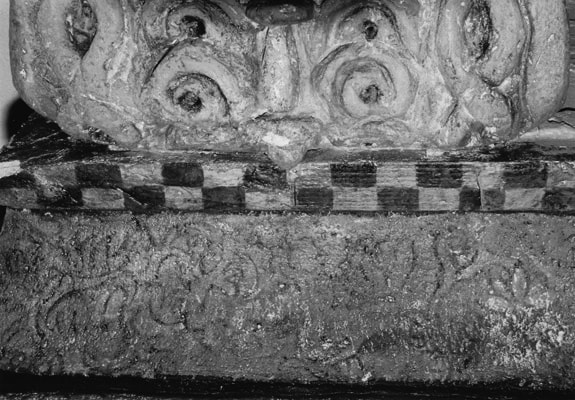 "In everything that I have done, my own mindset is mirrored, which is nothing more than the longing for an ideal world", Hermann Falke writes in 1975.
In 1975 Hermann Falke meets his later wife Renate and writes to her: 
"As much as I can enjoy all the beautiful things, I can be equally sad. The edge I live on is this narrow. Without the first the second cannot be. I always try to experience the first. I can only experience it from within. I build my own inner landscape. This landscape is fresh as dew and I feel like a shepherd in it. There is only spring with a lot of flowers (just like Vergil wrote in his Pastoral Poems). "In the freshness of May herder and shepherd enjoy the many small flowers". Here the merging of all appearances starts for me and I try to dematerialize the images and liberate them from their physical function. Language is not enough to do so and so an understanding can only be reached where a mutual fluidity starts."
Since 1976 his wife Renate is the one person at his side that he can confide his "inner world" to. From now on exchange of ideas, criticism, joy and unity have their space.
The Old Mill is being used as the Gallery Old Mill and is open for the public.
In 1977 Hermann Falke meets Thomas Kemper. Since then Thomas Kemper is companion, friend and author of numerous essays about the artistic work of Hermann Falke.
In 1977 Hermann Falke paints motives from Oberkirchen on ten oak wood plates and thus uses wood as basis for the first time.
Aluminum
From 1979 onwards Hermann Falke uses aluminum plates for his paintings. The vibrantly smooth basis allows for the oil colors to be applied in a technique similar to glazing and to be easily removed again.
His first work from 1979 on aluminum measures 100cm x 100cm and is dedicated to his father Wvz.-Nr. 2025, more works follow: "Wenzel and Paulus" in 1980 Wvz.-Nr. 2026 and "The Holy Inquisition" from 1979 Wvz.-Nr. 2034.
The cycle "Entrance to the gas chamber" ( Oil/Pencil on transparent paper and Oil on cardboard) is created, as well as the series "Ecce homo"consisting of drawings Wvz.-Nr. 4011, 4012, 4013, etchings Wvz.-Nr. 6003 and paintings Wvz.-Nr. 2028, 2029, 2030.
O, Filli beautiful
Using the water-color technique Hermann Falke realizes his dreams. In a letter to Renate from February 1976 he writes (excerpt):
"...to let you be part of this shepherd's fantasy, so that I can say: O, filli beautiful and subtle, the Loving and Sorrowful is trying to console you with his song, your eyes with sparkles of the sun….With joy and laughter, with kisses, with hearts, with sounds and singing, with dancing and jumping I want to spend the day, because Filli is in love with me, my greatest wishes have come true and my sorrow has been silenced."
From 1979 the work series "Dancing Pictures" is created.

First Exhibition
In 1979 the first group exhibition is organized under the title "Artists from Sauerland exhibit their work" as part of a cultural program in the Sauerland region. The exhibition is being shown in Arnsberg, Meschede and Brilon. An exhibition catalogue carrying the same name is also published. The newspaper critics especially mention Hermann Falke: "the most mature works have the signature of the graphic artist and painter Hermann Falke from Schmallenberg.."(Hubert Heiser, Westfalenpost (Newspaper of Westphalia). Member of the jury is also Dr. Peter Spielmann, Director of the Museum in Bochum).
In 1980 the Johann-Hermann-Schein-cycle "Shepherd's Passion" in which animals, flowers and humans dance with each other in overwhelming joy is created. The same motives are painted on a cembalo by Hermann Falke.
In 1981 the paintings "My Becoming" Wvz.-Nr. 1069 leads Hermann Falke to look back on his own biography.
Hermann Falke increasingly concerns himself with Greek mythology.
From 1982 onwards Hermann Falke paints in the empty halls of the painting business Vollmert in Schmallenberg. The spacious hall provides enough space for large-scale paintings to be put up on the walls.
Here Herman Falke paints "Garden of Corydon" Wvz.-Nr. 1076 and the "Feast of the Blue Nymphs" Wvz.-Nr. 1077. He reworks the "Wallenstein-Trilogy" Wvz.-Nr. 2062 and the five-part cycle "Pelasgian Circle" is created on aluminum Wvz.-Nr. 2064.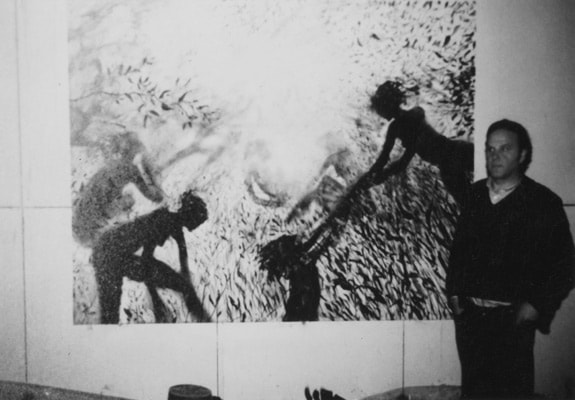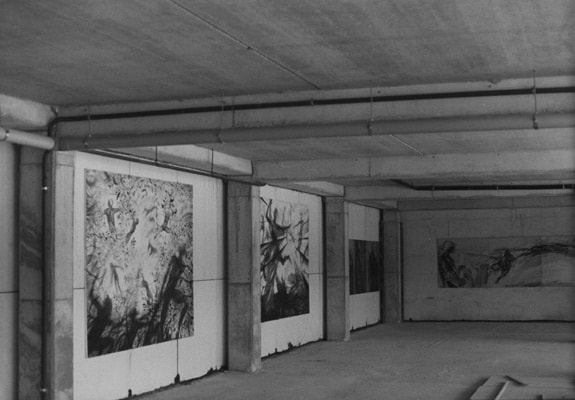 Dr. Peter Spielmann, Director of the Museum in Bochum, visits Hermann Falke in the Old Mill and in his studio in the hall of Vollmert. Hermann Falke is encouraged by this visit to further follow his artistic path and to exhibit his work.
Helga and Rudolf Plaas buy the series "Requiem for eight fallen soldiers" from 1972 (Water-color on paper) Wvz.-Nr. 4002. Hermann Falke repaints the series in 1982 (water-color on cardboard) Wvz.-Nr. 4057.
From July to August 1982 the Falke house in Loibach is being constructed following the plans of Hermann Falke. He helps in the construction works.

New Technique
In 1983 Hermann Falke discovers a new technique for himself. Finnish wood-cardboard; light, a smooth, white surface and 200cm x 140cm large. With this Finnish wood-cardboard, Chinese ink, parchment and glue a new era begins. Using this technique Hermann Falke finds a new way to artistically reach into the past. He paints layer after layer and glues them on top of each other and then partially destroys these layers again. Thus a series of images from the crusades is created, as well as the cycles "Jerusalem rejoice!" Wvz.-Nr. 3020 - 3031 and "Past of the Future". Hermann Falke addresses historical and mythological events and reveals the evanescent.
At the same time his water-color technique reaches its high-point, "expressive and tender at the same time" as D.E. Sattler describes it.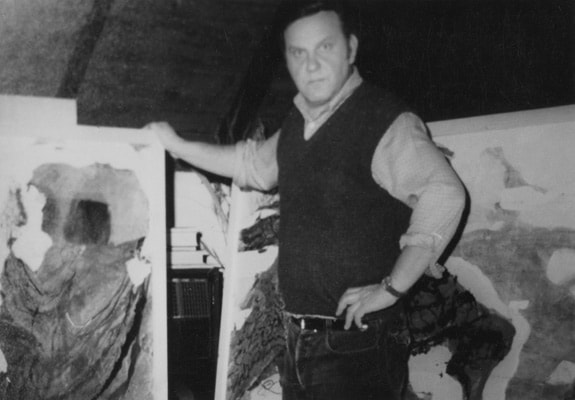 In 1983 Hermann Falke creates the commissioned work "The Four Seasons in the Schmallenberger Sauerland" Wvz.-Nr. 2071 for the town savings bank of Schmallenberg.
Hermann Falke is a founding member of the Art Association of the city of Schmallenberg.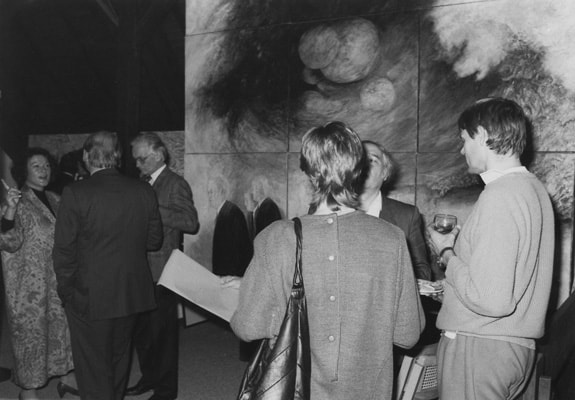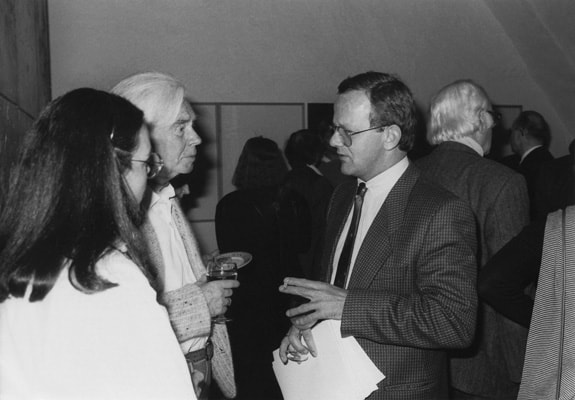 At the group exhibition of the DLA Fredeburg in 1984 Hermann Falke exhibits amongst other the five-part cycle "The Vessels of Demeter" Wvz.-Nr. 2099.

The Turning Point of 1985
Hermann Falke's brush stroke and colors are very strong and dynamic until 1984. His stroke and the subjects of this work change, however, from 1985 onwards. The fine brush stroke is being replaced by a rather fast, dense and broad stroke. Apart from brushes Hermann Falke also uses wooden sticks and dried grass to paint. The colors are darker, brown and earthly tones dominate. Again and again Hermann Falke uses the paper of an old, already written-in journal as the basis for his work and often arranges these works into altar-like pieces. He chooses titles like "My heart is ready for a Eulogy", "Resurrection I" Wvz.-Nr. 4118, "…My Son I…" and others.
1986 Documents of his last months' alive
Hermann Falke's artistic work now becomes a document of his last months' alive. The operation on his heart, which he survives, is a very dramatic time in his live in which Hermann Falke also has borderline experiences and documents them artistically. Please refer to the essay "Our life is just a shadow" in the catalogue.
As a past-time Renate Falke documents the answers of her husband to the questionnaire by Proust in the hospital. (Excerpts see Questionnaire).
Where would you like to live?
In the Gardens of the Hesperides.
Which mistake would you be most willing to forgive?
You should not see the splinter that is in your brother's eye.
What do you value most about your friends?
To be able to exchange each other's thoughts and thus get new insights and ideas.
Which reform do you admire the most?
The reform that will make the human being an individualist again.
How would you like to die?
I would like to fall like a leave from the sky and be welcomed in God's hands. "Before your throne, I now appear".
During his rehab stay in Bad Berleburg Hermann Falke paints small-scale water-colors in his room. During the weekends spent in the mill in Schmallenberg he works on his last large-scale paintings "Where do we go? Always home" Wvz.-Nr. 3066 and "Loving Approach to God" Wvz.-Nr. 3067.
In May Hermann Falke and his wife enjoy their fishing holidays together with friends at the river Unec in the Slovenian Planina.
Back in Loibach in Carinthia, his adopted home country, Hermann Falke dies on June 3, 1986 because of a sudden heart failure. He is buried at the cemetery of Loibach.
Afterwards
Renate Falke moves with her three children back to her Carinthian home. The art association of the city of Schmallenberg tries to establish the Old Mill of Schmallenberg as a cultural center, where the works of Hermann Falke would be shown. Attempts to make the city of Schmallenberg a partner are not successful. Today the Old Mill is being used as the "Art-house Old Mill" in Schmallenberg.
After the death of her husband Renate Falke slowly finishes the construction of the house in Loibach. The family moves there in 1988 and with them the entire artistic estate of Hermann Falke. In numerous exhibitions parts of the artistic oeuvre of Hermann Falke are being shown and several catalogues published.
The Falke Foundation, based in Loibach, which exists since 2013 is responsible for documenting, digitalizing, archiving, publishing, restoring and maintaining the artistic work of Hermann Falke as well as contacting museums and galleries.
In yearly alternating exhibitions the works of Hermann Falke are being shown in the Falke-House in Loibach.